Here in New Orleans we use and/or eat everypiece of "Sus scrofa domestica", even right down to, well, I won't get into that. Without using my Deliverance-esque accent, swine is wide ranging in flavor and preparation. One of the places in NOLA that does right by swine is The Cochon Butcher (930 Tchoupitoulas New Orleans, LA. 70130 / 504.588.PORK). Here's what they say about themselves...
"Inspired by old world meat markets, Chef Donald Link + partners Chef Stephen Stryjewski + Chef Warren Stephens' new Cochon Butcher in the Warehouse District specializes in house made artisan meats + sausages made on premise. The store also offers Cajun specialties from Link's heritage like Boudin, Andouille, + Tasso."
There is not a day that goes by where I am not craving at minimum 3 things The Cochon Butcher and sWINE bar serves. Directly connected to Cochon in the Warehouse District right off I-10 at Tchoupitoulas, The Butcher offers not only an ecclectic range of ready to slice and take home house cured meats, but also a half dozen or so divine sandwiches. With that said, let's get to the one item on the menu that inspires me to swoon like a 12 year old watching American Idol, "The Gambino".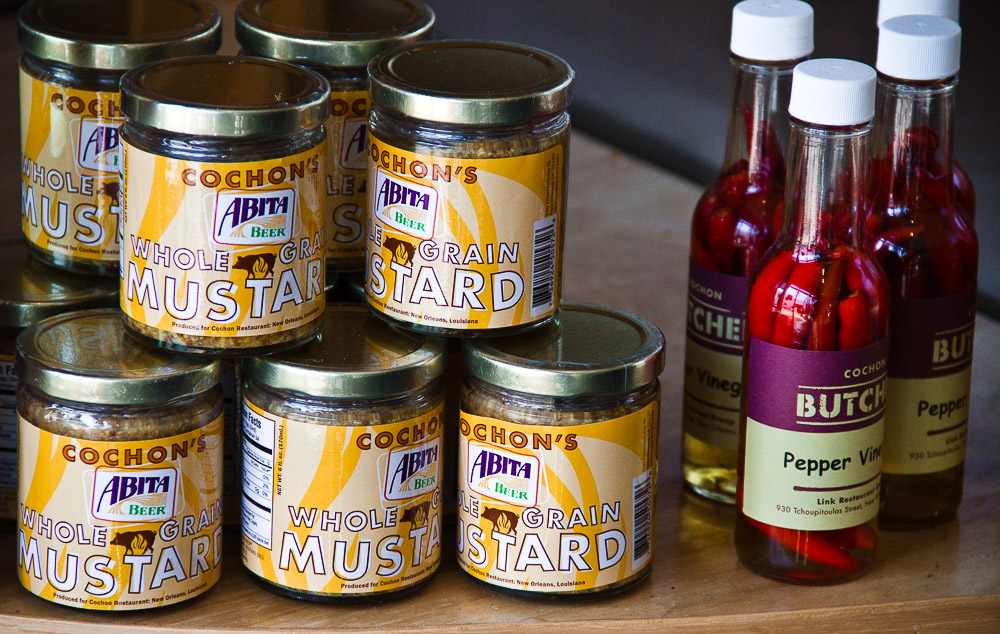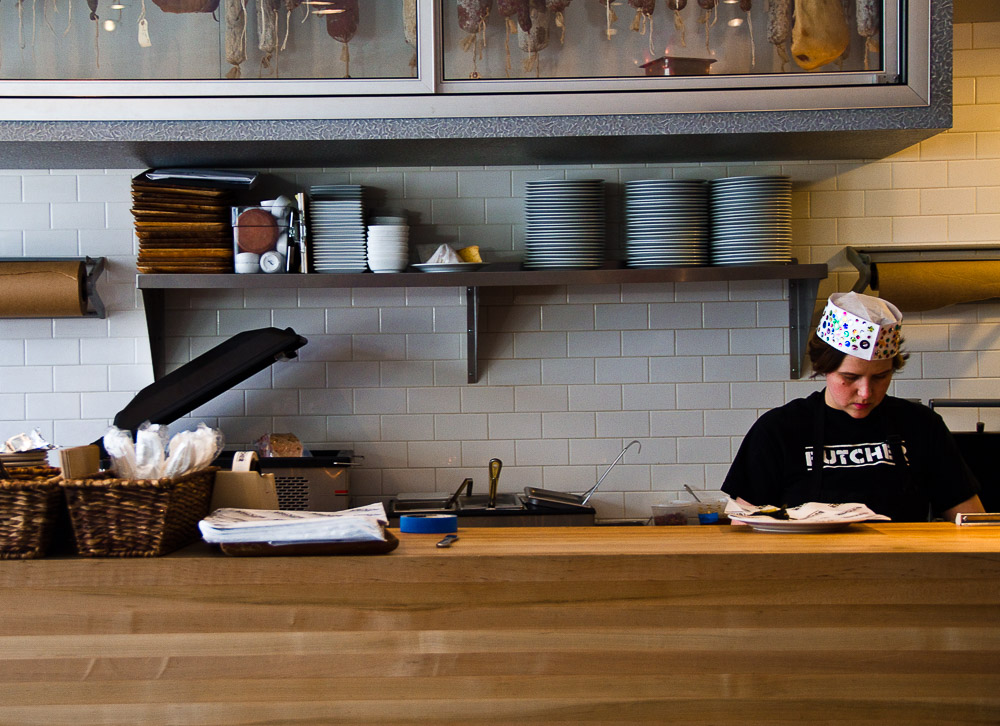 Of course "The Gambino" is inspired by one of NYC's most notorious mob families, and is far from being a Fredo. Salami Cotto, Sopressata, Coppa, and fresh herb vinaigrette are slammed in between a wonderfully fresh pistolette. A sandwich with sprezzatura? It could be. Before I even take the first bite, I always spread a generous amount of The Butcher's house made Habanero Sweet Potato sauce on each half and bite into it with the passion of an Anne Rice novel. All of the meats play well together, and the combination of the herb vinaigrette and the sweet potato sauce match up perfectly. Each and every time I always order extra house made potato chips and it's never enough. I typically take one bite of "The Gambino", follow it with a chip or two, sip of the Barq's in a bottle, wipe, then repeat. Perfect harmony.
Some of my alternate favorites include the pork belly on white bread with mint and cucumber, and the house smoked turkey, watercress, grilled onion and lemon thyme on pecan bread.
I typically wind down after the 'Bino with a wonderfully decadent bacon praline. Having the praline is the equivelant of Frank on Always Sunny drinking wine out of a Diet Coke can, just brilliant! Besides the aforementioned sandwiches and the house cured meats, The Butcher is also a full fledged wine bar with hand selected vintages meant to complete your experience not compete with it. Who would have thought swine could be so sophisticated?