It had been at least 12 years since I picked up a guitar when I walked into Webb's Bywater Music (3217 Burgundy St., New Orleans, LA, 70117 / 504.304.5965) a few months ago. At the time I was on sort of grail quest searching around town for the perfect axe to finally and seriously get back into playing.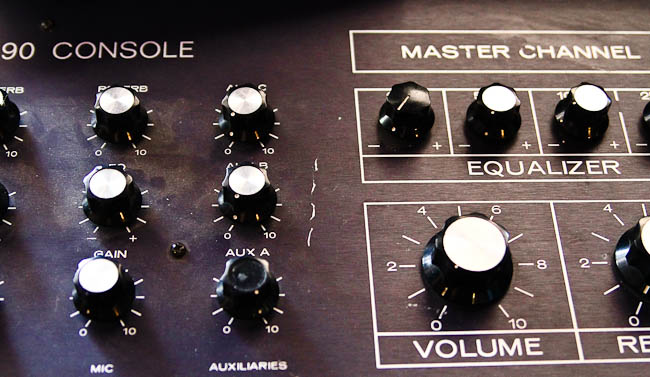 ---
I was focused in my search and hit basically every outlet in the area looking for not only the right piece in color, size and tone, but also a bit of guidance and help. After talking with several musician friends of mine, and that one symbolic ah-ha moment, I took a ride down to the Bywater to visit the man Paul Webb. Located in one of my favorite blocks in the city, Webb's is tucked quietly in between homes and other businesses along Burgundy St. right off of St. Claude.
I'm huge on first impression when it comes to spending a sizeable amount of cake on something I truly need help along the way. Paul greeted me sincerely without pretense and allowed me to walk around and get a whiff of the joint.
A few minutes later as he pulled away from the classic Gibson he was working on, and asked me if I was looking for anything in particular. Knowing full well I had already found a gem on the wall, and proceeded to ask him about the very clean and sleek "Sonic Blue" Fender Telecaster I was then holding in my hands.
He responded honestly with it's specs and attributes and said it was a friend of his who had traded it in on some other gear. Less than an hour later I walked out of the shop with it in my possession. Gear bag in hand and a pocket filled with several pics, I could not have been more satisfied.
The thing I dig about Webb's is not just the selection and authenticity of it's contents, but the service in which Paul offers. Whether it's something you're looking to buy, rent, or just get your guitar first rate service, Paul approaches everything he does with a Springsteen Born to Run vigor and intensity. Webb's also stocks all things musical from keyboards, drum kits, guitar pedals and accessories, to mandolins and PA equipment. Leave the big box shopping to those with less imagination and give Webb's a shot for your next sonic dream machine.