I've become so comfortable with posting each week on tuesday morning, but a little thing like The New Orleans Saints heading to the Super Bowl for the first time ever kind of pushed back this latest installment.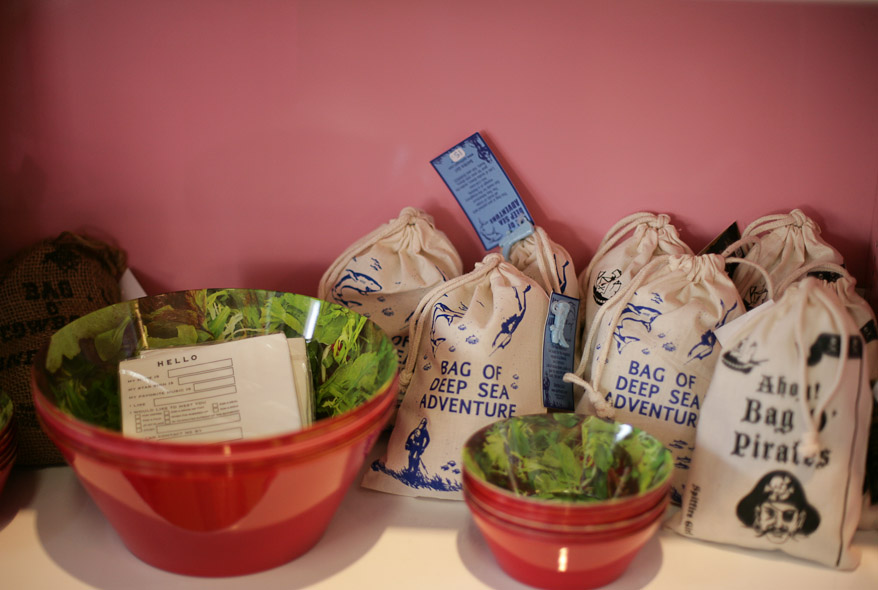 I have always been fan of well designed and colorful retail spaces. Plum on Magazine Street is one of those spaces. Gracefully tucked right next to PJ's coffee, Plum (5430 Magazine St. New Orleans, LA 70115 / 504.897.3388) is well stocked with both practical and whimsical one of a kind gifts and must haves. The moment I entered the shop, I was immediately drawn to owner Dannal Perry's well organized, yet colorful madness. Every item from wall to wall beems with color and contrast. As a designer and a true fanatic of anything designory, Plum is one of those places that has become un-avoidable as well as un-bearable to leave without buying anything.
Nothing was out of place including the multitude of cufflinks ingeniously displayed in a rice bowl, to the perfectly designed MarieBelle chocolate containers. I know for sure there is a method to Dannal's madness in Plum, but unlike everyone else it's seems to come real easy.