Nothing says I love you more than receiving a "I got Bourbon Faced on Shit Street" t-shirt for Christmas. Even the "soap on a rope" my Avon selling great grandmother used to give me beats that! I swear 1 out of 5 folks who visit our great city will leave with such a monstrosity.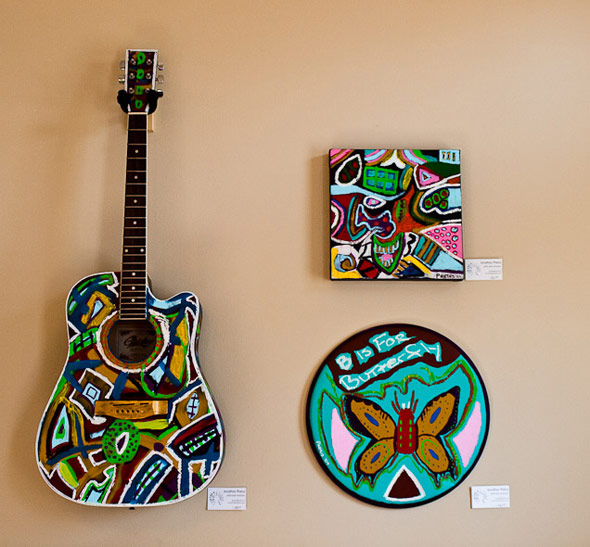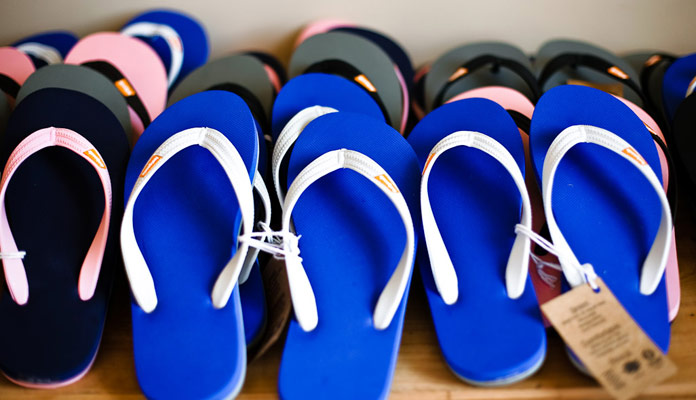 ---
I'm sure if you really wanted to complete the set, you could buy the beer coozie! Alright, alright, sorry for the slap in the face French Quarter shops, but if you really want to give an authentic New Orleans gift, Fleurty Girl is where it's at.
It's been less than a year folks since Fleurty Girl (native graphic designer Lauren Thom) and her "Shirts with Yatitude" brand has launched at another one of my local faves Storyville, and it seems to be no stopping the momentum. She has recently opened a brand new storefront on storied Oak Street, just in time to see it flourish with growth.
Designs range from her early classics like "Zink" and "Don't Eat the Straight Ones" to her New Orleans Saints inspired Who Dat pieces. As the Saints get closer to divinity, the popularity of her Who Dat shirts grows. It's almost to the point where I'm seeing almost as many Who Dat t-shirts as jerseys. She has also recently launched a design aptly named "Breesus is My Homeboy" in honor of our own angelic Saints Quarterback Drew Brees. Not only does Fleurty Girl offer female specific fits and sizes, but she also has most shirts in unisex for us dudes. I'm still waiting for the "husky" style fit, but for the most part her American Apparel based t's fit me perfectly.
The thing that continues to stand out for me with each and every release is the clever simplicity she brings to each design. Whether it's embracing our own heritage and tradition, to paying tribute to the Who Dat Nation, Fleurty Girl is true New Orleans. If you are native or just visiting, stop by and pick a real piece of NOLA. P.S. I didn't see any coozies for sale, hells to the yeah.