Ambitious has only recently entered the new orleans food vernacular. Executive chef & owner Phillip Lopez along with gm & owner Maximilian Ortiz have generated a ravenous frenzy with their latest and ambition filled eatery, Root (200 Julia Street New Orleans, LA. 70130 / 504.252.9480).
Long before their opening in the warehouse district, the buzz surrounding Root was everywhere. Needless to say, after hearing from dozens of friends, reading early reviews, and seeing the awards being dolled out, I was thrilled to finally make it over. Along with a few friends, we ventured out for a magical night. Here's a bit of background from Root's website…
"Chef Phillip Lopez is proud to offer Root, in the historic Warehouse District of New Orleans, where he offers modern American cuisine rooted in traditional flavors and techniques. Chef Phillip is a progressive force for new ideas in food preparation, techniques, textures, and service and his passion for the art of the meal fuels his fascination with food creativity. "To me, cooking is a form of communication, and I want to talk to my guests through each bite they take. Meals were an important part of my childhood; eating together as a family, talking about the past and the future, and food invokes those memories and helps create a new story. Root is my story." Chef Phillip approaches his dishes with ingenuity and conviction, sourcing interesting ingredients that provide sharp, clean, and bright flavors. "I am serious about food, but it is meant to be playful. I offer my guests that 'WOW factor' by putting my own spin on classic favorites, while respecting the flavors of the food."
I couldn't wait to experience what everyone else was raving about. The interior was modern and minimalistic with radical hints of neon green and stainless steel. The chairs, shaped like bird's nests were molded in neon green and were the perfect compliment to the rest of the interior.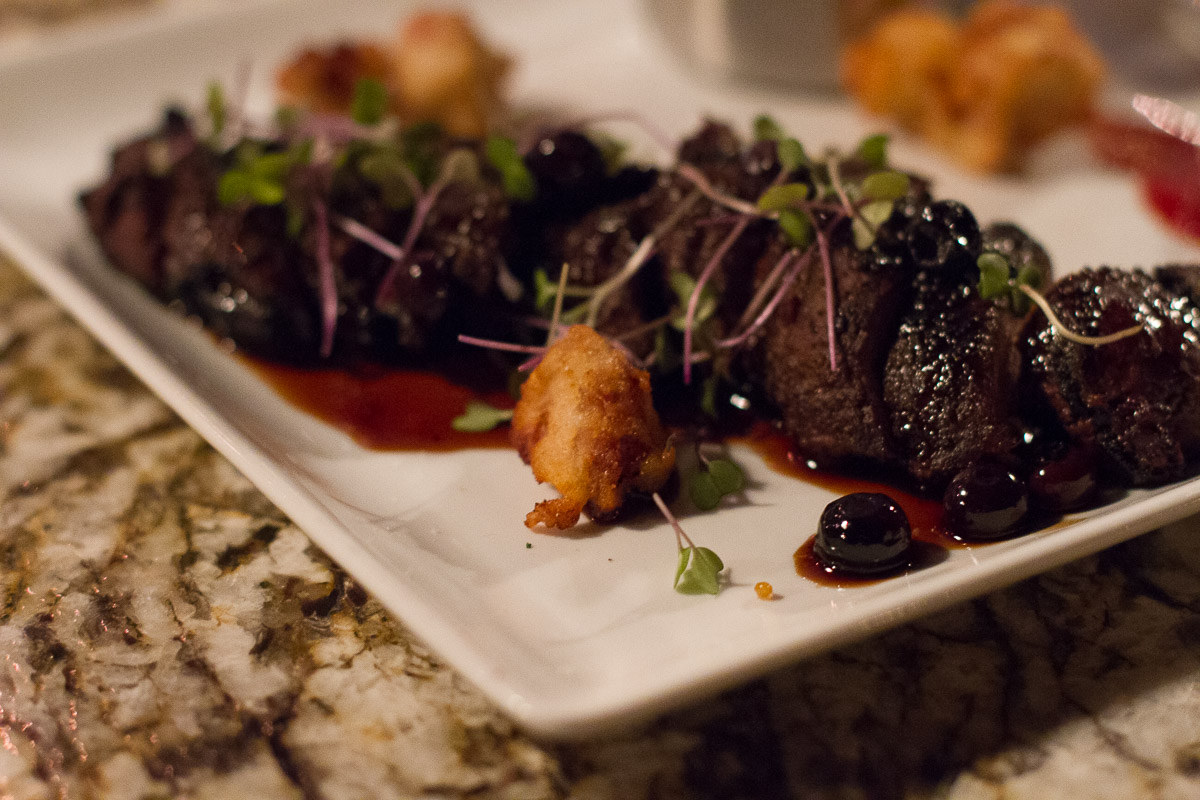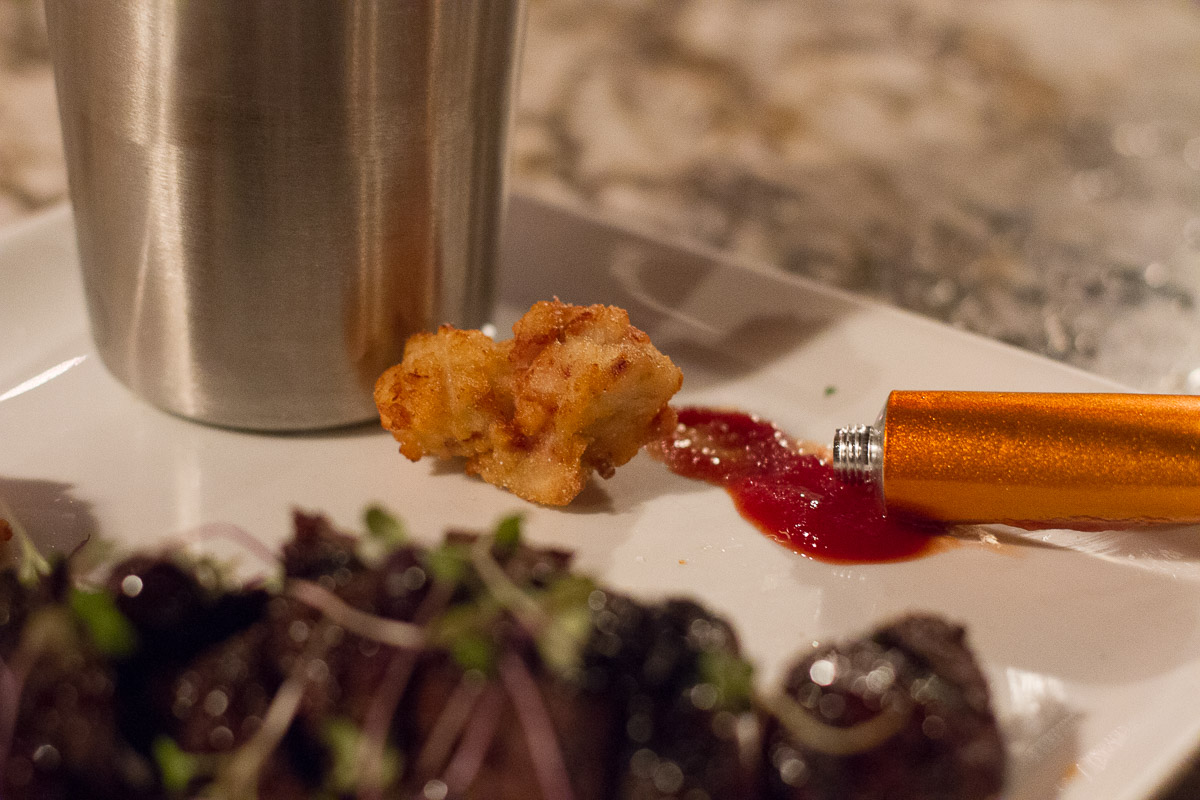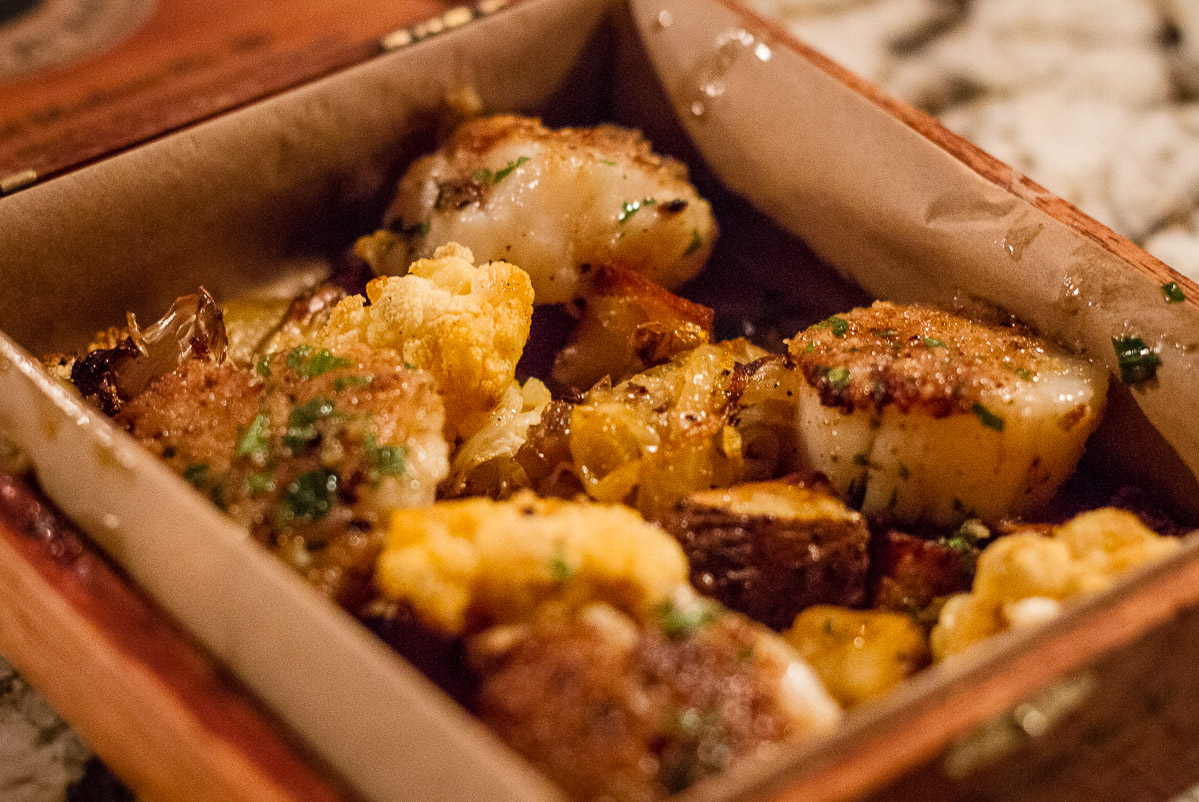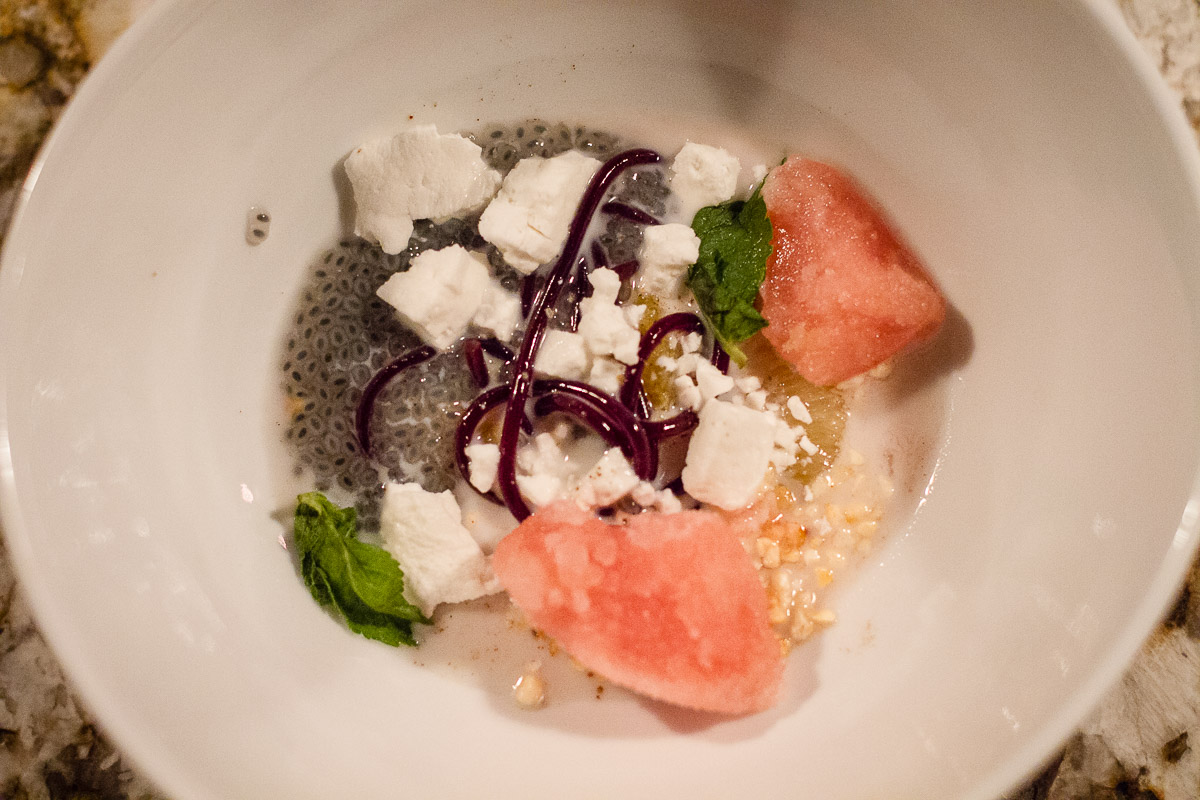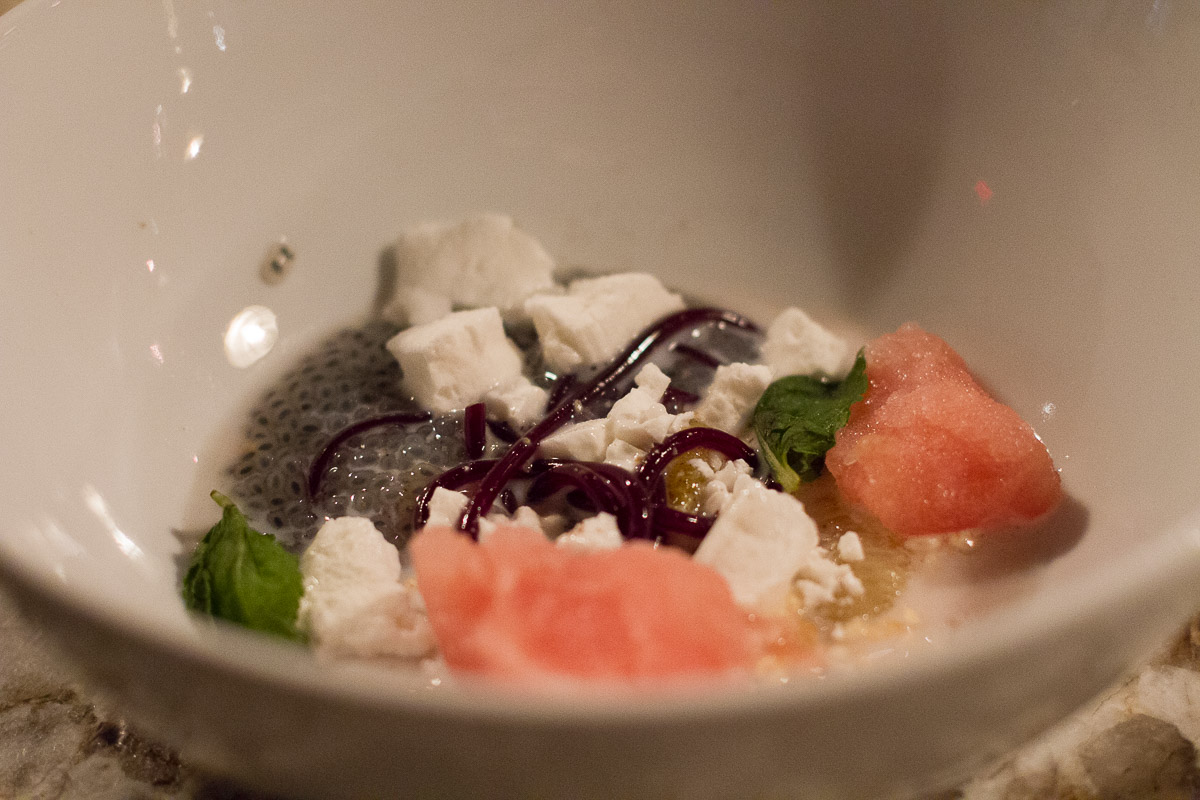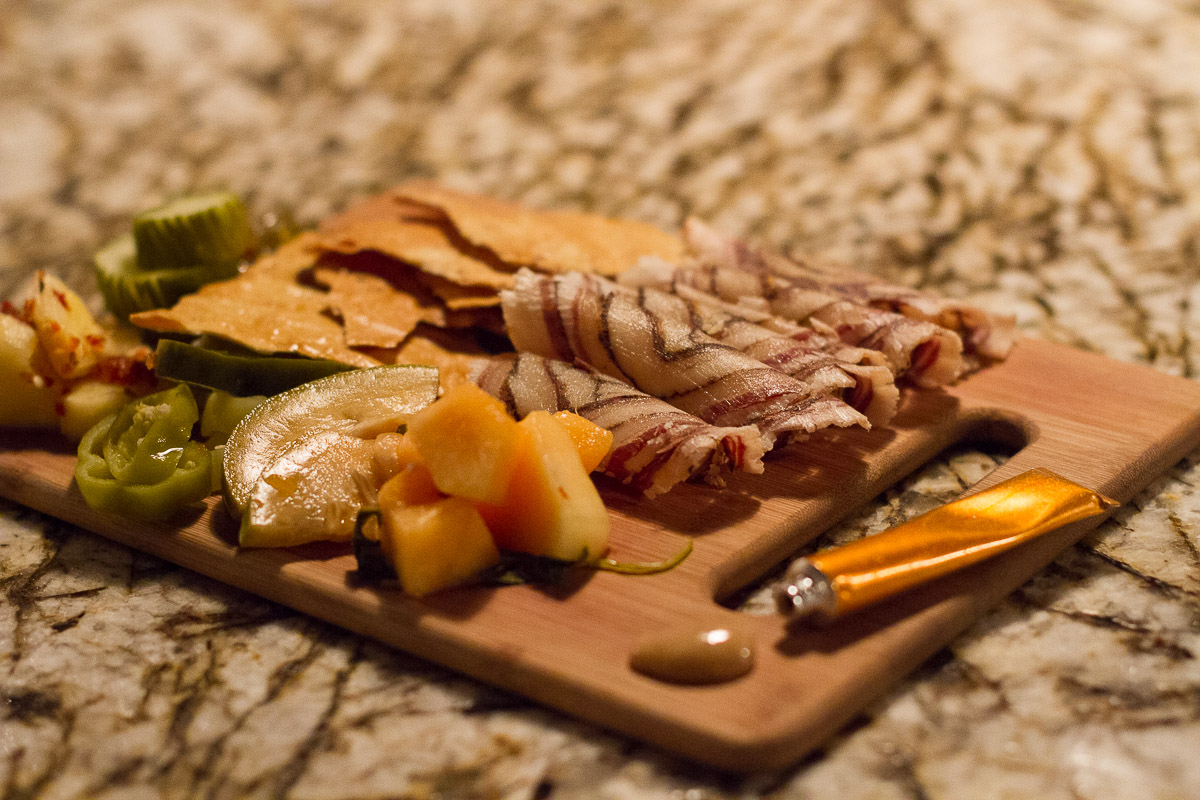 Our playful cocktails were delivered in two shakes, and we began to peruse the menu, decisiveness began to set in. Their brilliant naming conventions, "SOCIALS", "BEGINNINGS", "MIDDLES", "PRINCIPALS", "ENDINGS", directs you down a path of pure ecstasy. I didn't realize it at the time, but what an ingenious way to categorize a menu. It's a menu of experiences. Take for instance, "Socials" which is so much more realistic and true than the traditional "apps" or "starters". It's such a logical way to set the tone for what's about to go down. Below are some of our favorites from the evening.
1.The Gilded Citron Lobster Knuckle Galantine and Black Saffron Rice- was absolutely like nothing I'd ever had. Not only was it visually sensory overload but also one of the most complex and decadent dishes I've ever experienced. The bed of sea salt was brilliant and the internal components were like overflowing lava. 2.House-Made Charcuterie and Seasonal Accoutrements 3."Face" Bacon- even though it sounds like something Dr. Lecter would enjoy all too much, this little gem was pork porn made in heaven. So rich and wrapped in flavor. 4.Cohiba Smoked Scallops – Chorizo Dust, Caramelized Cauliflower, Fennel Choucroute all spells food coma. This for me was the star of the show. I'd heard so many of my friends go Bombs Over Baghdad about this dish and I couldn't wait to have it show up at the table. When the server lifted open the top of the steaming box, smoke filled goodness hit my nose in seconds. Ridiculously seasoned and perfectly prepared, the Scallops sent everyone at the table into oblivion.
Not only was the food truly fantastic and inventive, it was their cinematic approach to presentation that threw me over the cliff. As each course was delivered to our table, the thought, emotion, and passion that went into each presentation was alone worth the wait. With titles like "Cohiba Smoked Scallops" and a dessert titled "Yorkie", how could I not become a fool for Root.The New Orleans culinary landscape is forever changing and evolving for the better, and spots like Root will continue to direct the current.