As a charter member of the "meat & potatoes" club of America, i've never been confused with being a pescetarian. After my most recent trip to Rio Mar (800 South Peters Street New Orleans, LA 70130 / PH 504.525.3474), i'm seriously considering infusing more and more fish into my diet.
Whether it's filet of beef, bbq ribs, flank steak, and of course burgers, I'm down for the count. Meat has always been the default, and for years I stuck to it. Seafood, unless it's some choice dishes for me was always my second to last choice in any restaurant. A few months ago I heard there had been a changing of the guard at Rio Mar with long-time NOLA chef Miles Prescott becoming Executive Chef/Co-owner of the very popular warehouse district spot. I was very interested in seeing and tasting Prescott's spin on the fusion latin/spanish Rio Mar had become famous for. I was familiar with Miles and his voodoo over at Delachaise, and couldn't wait to dive in.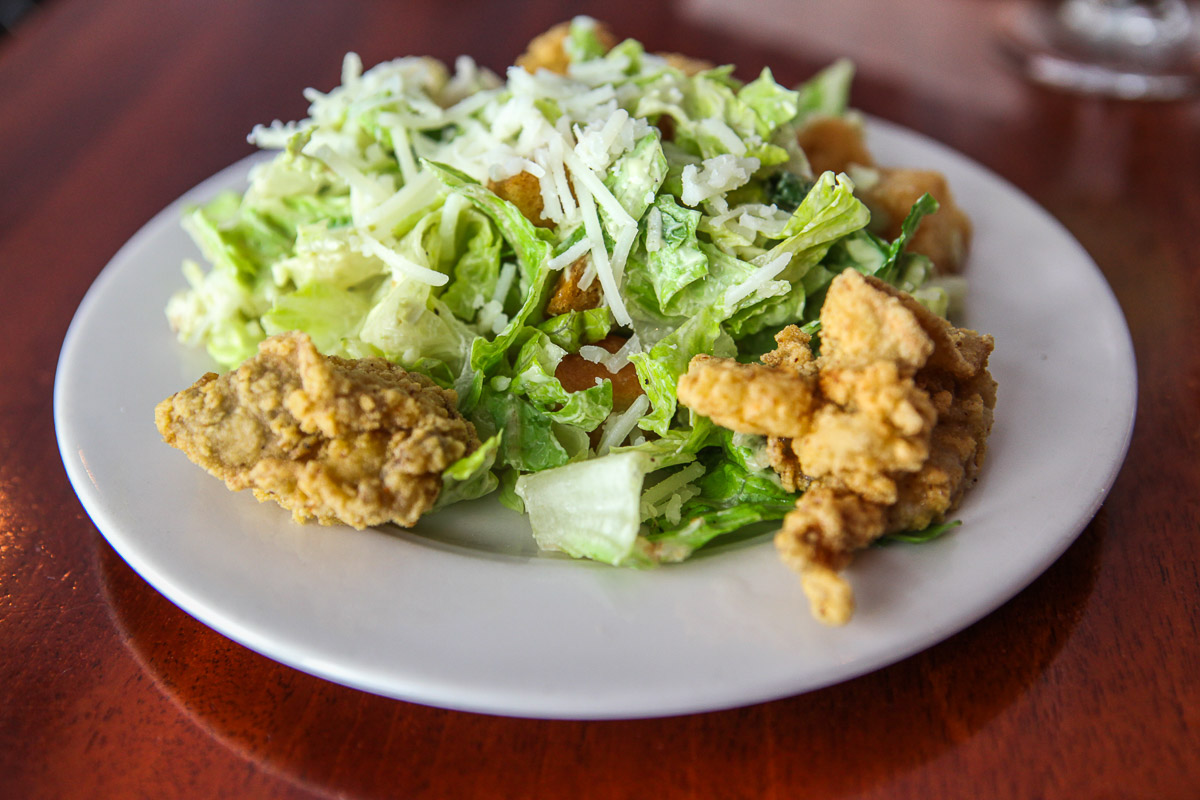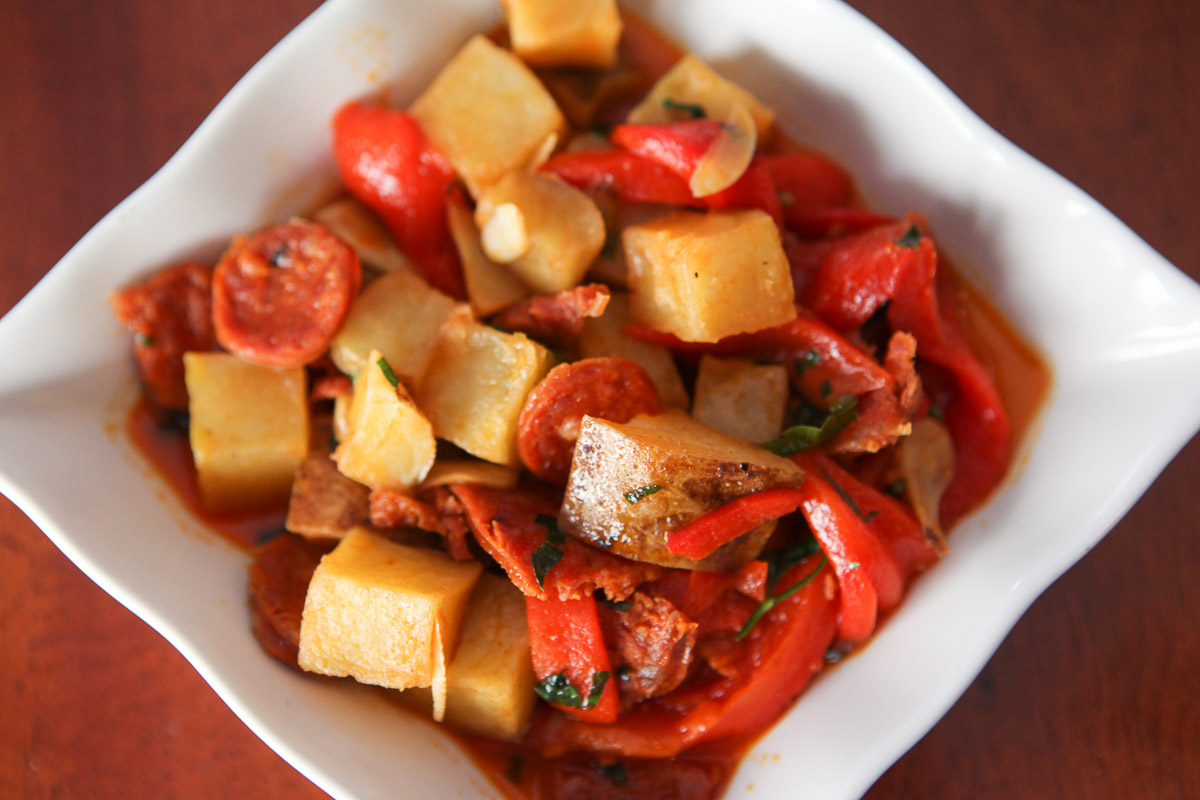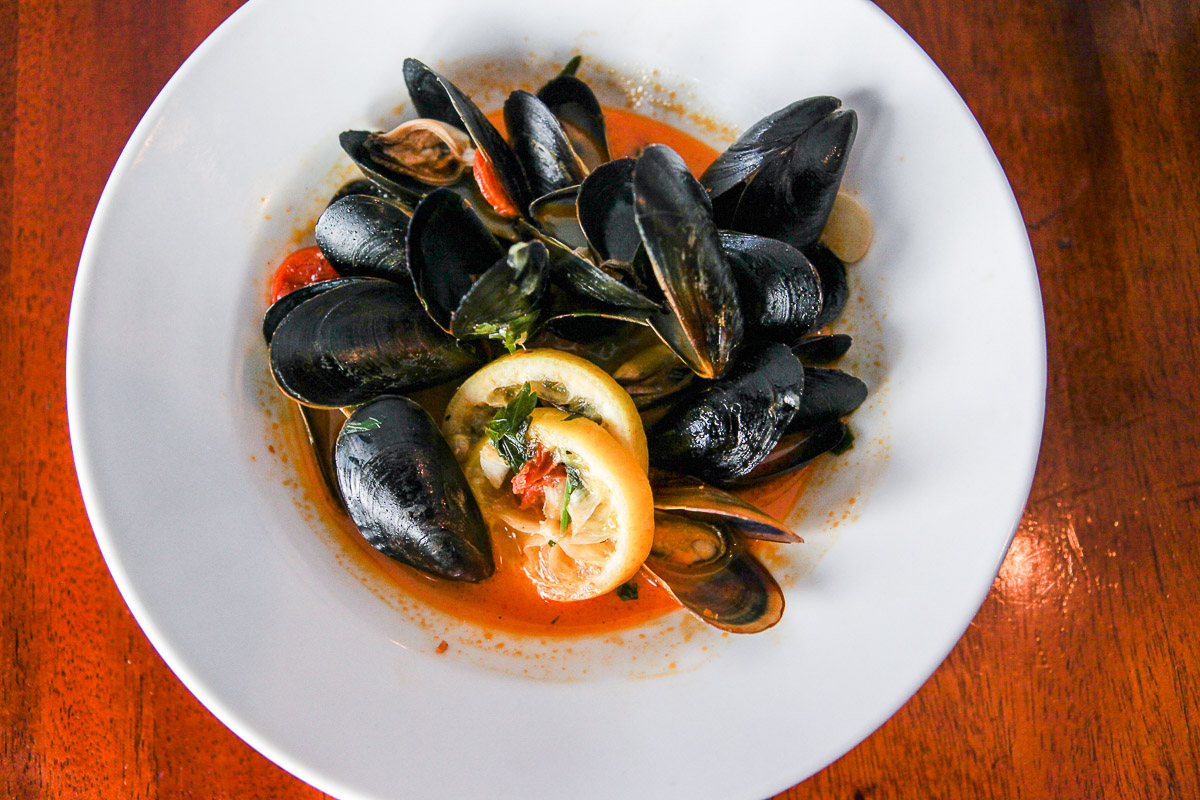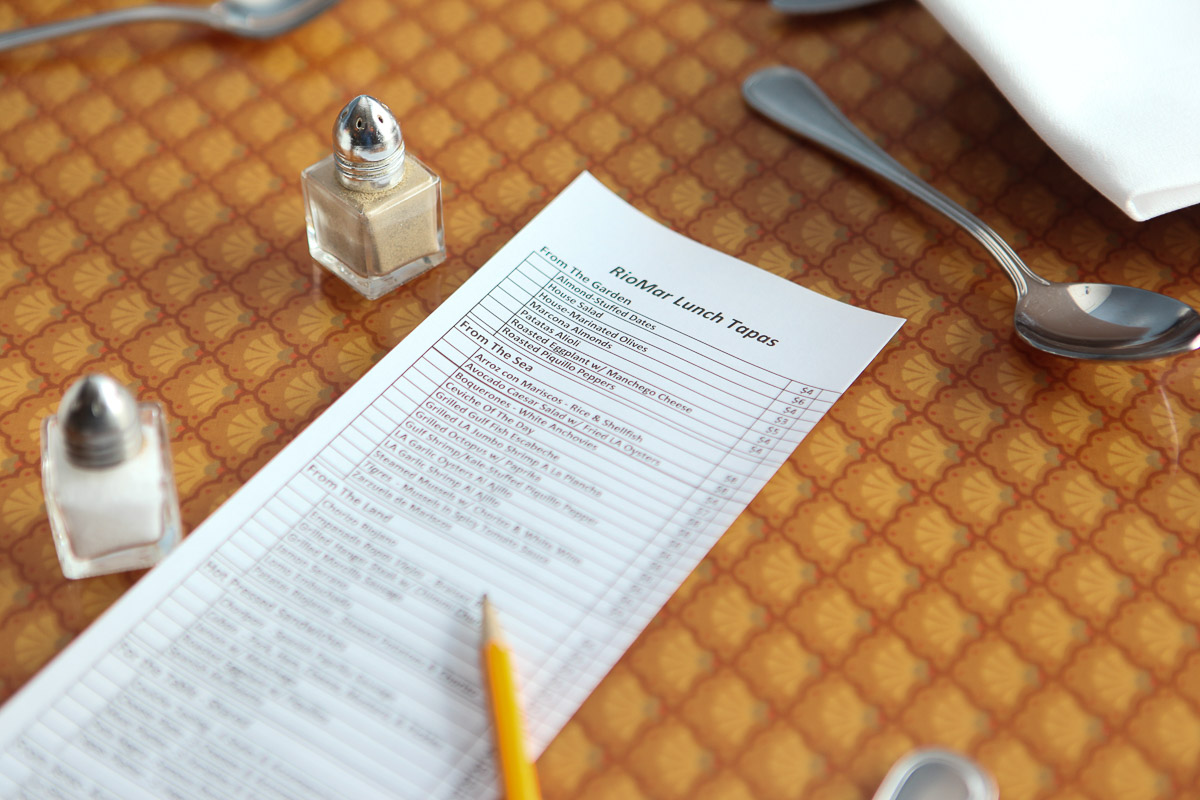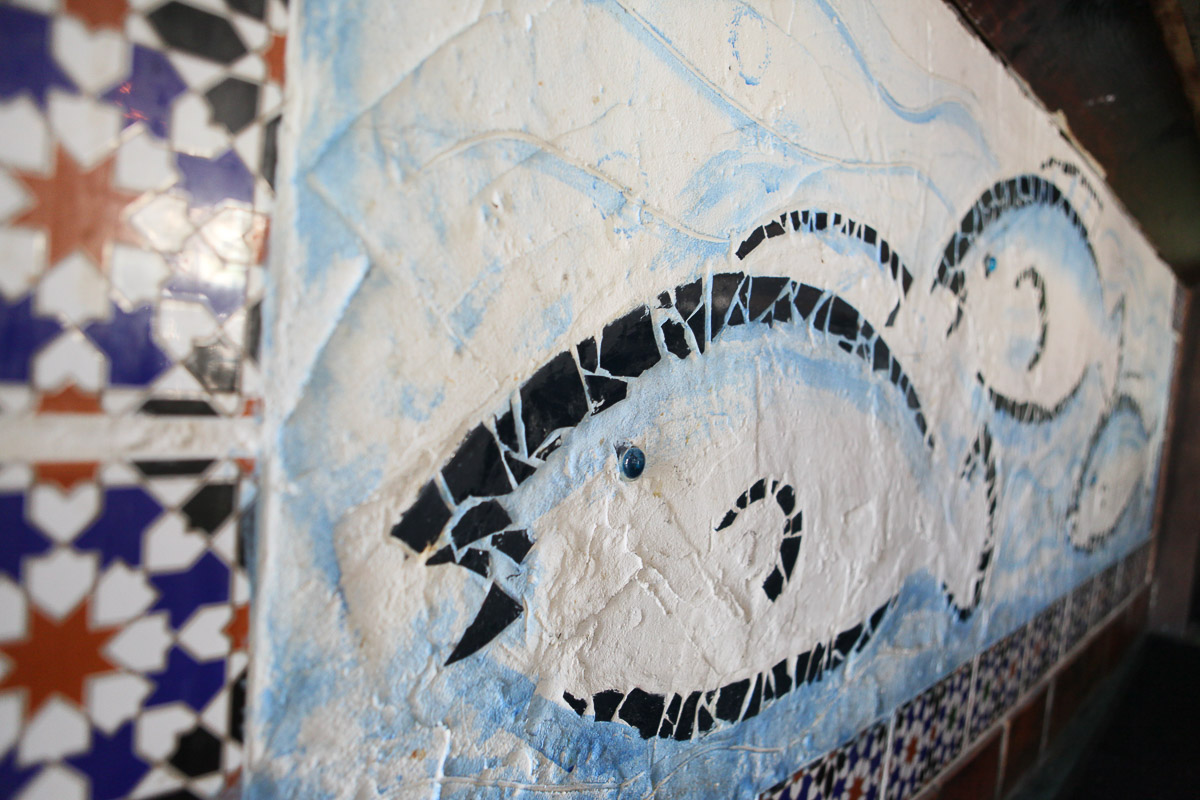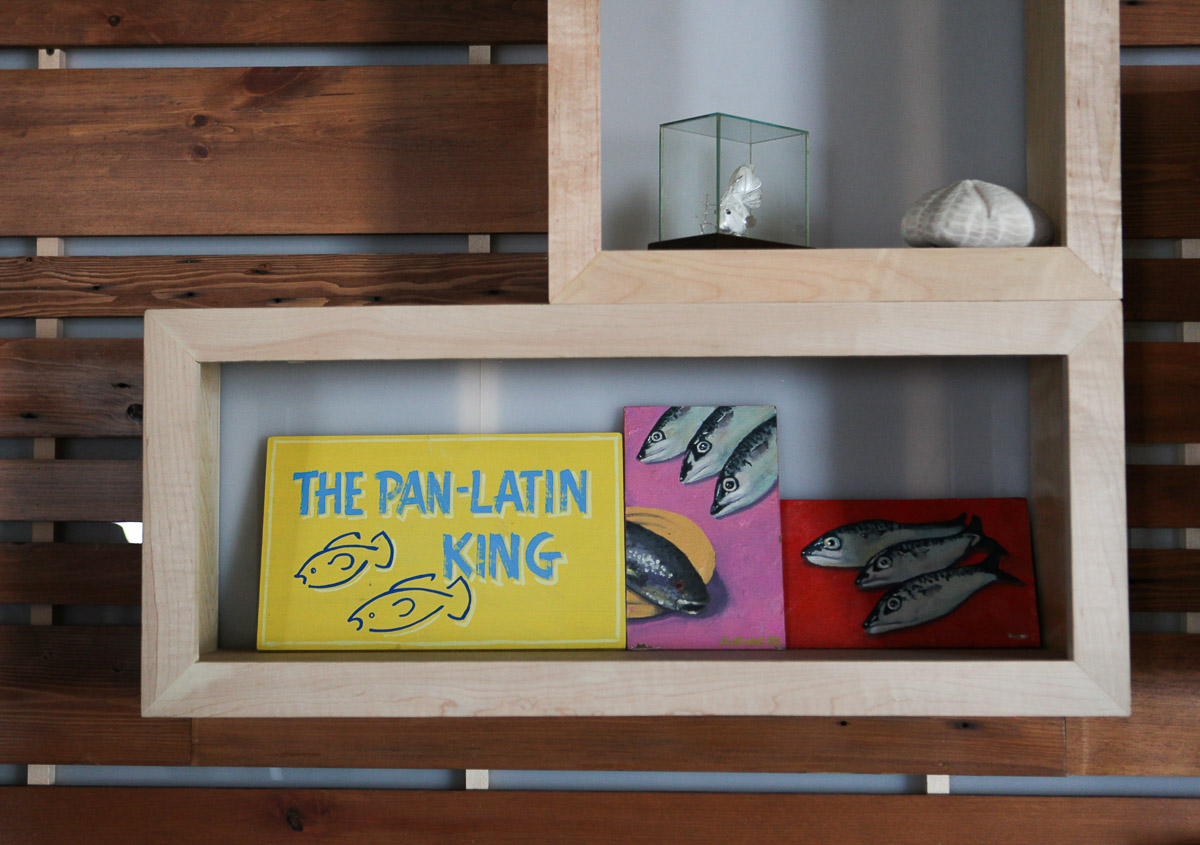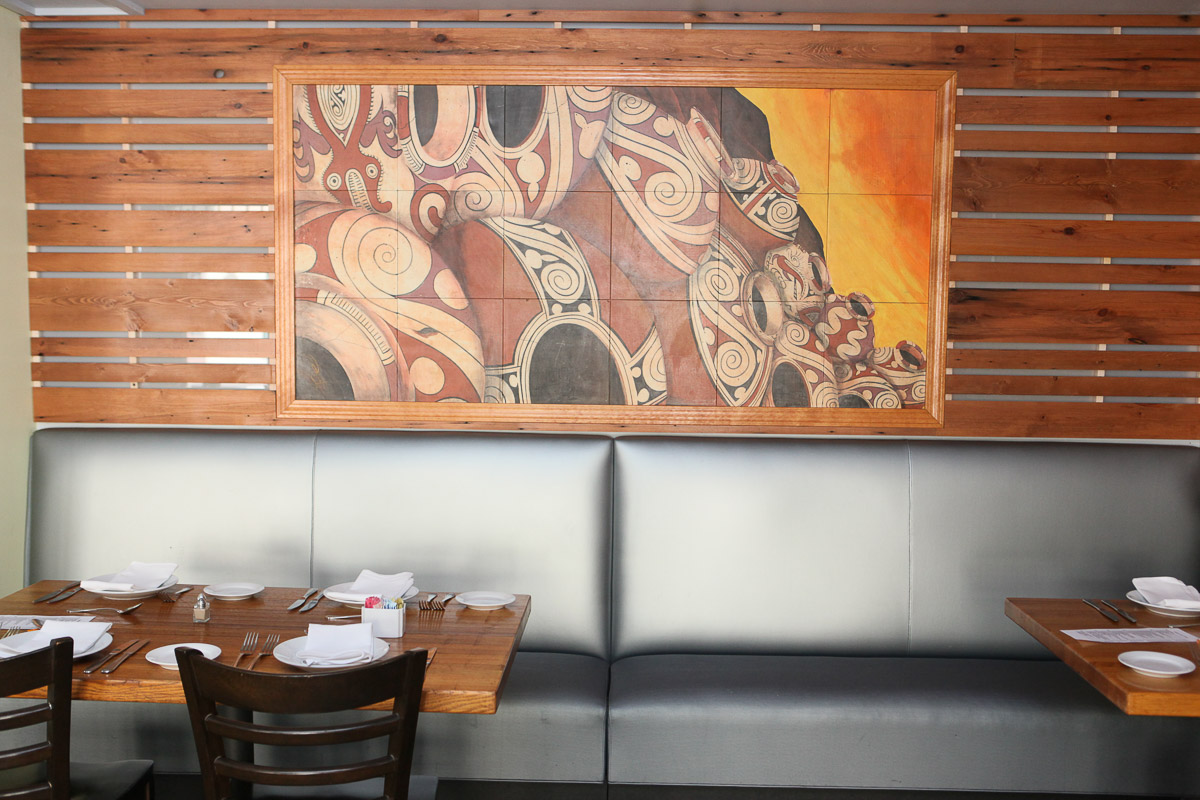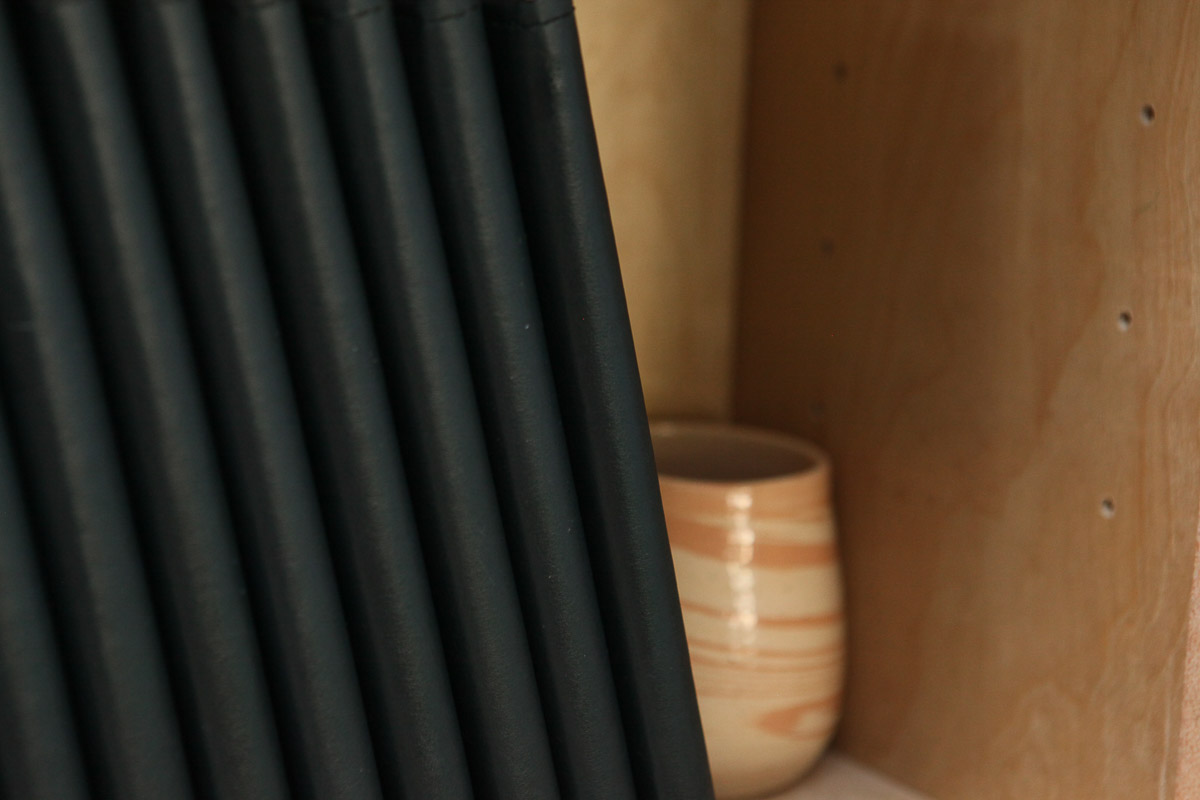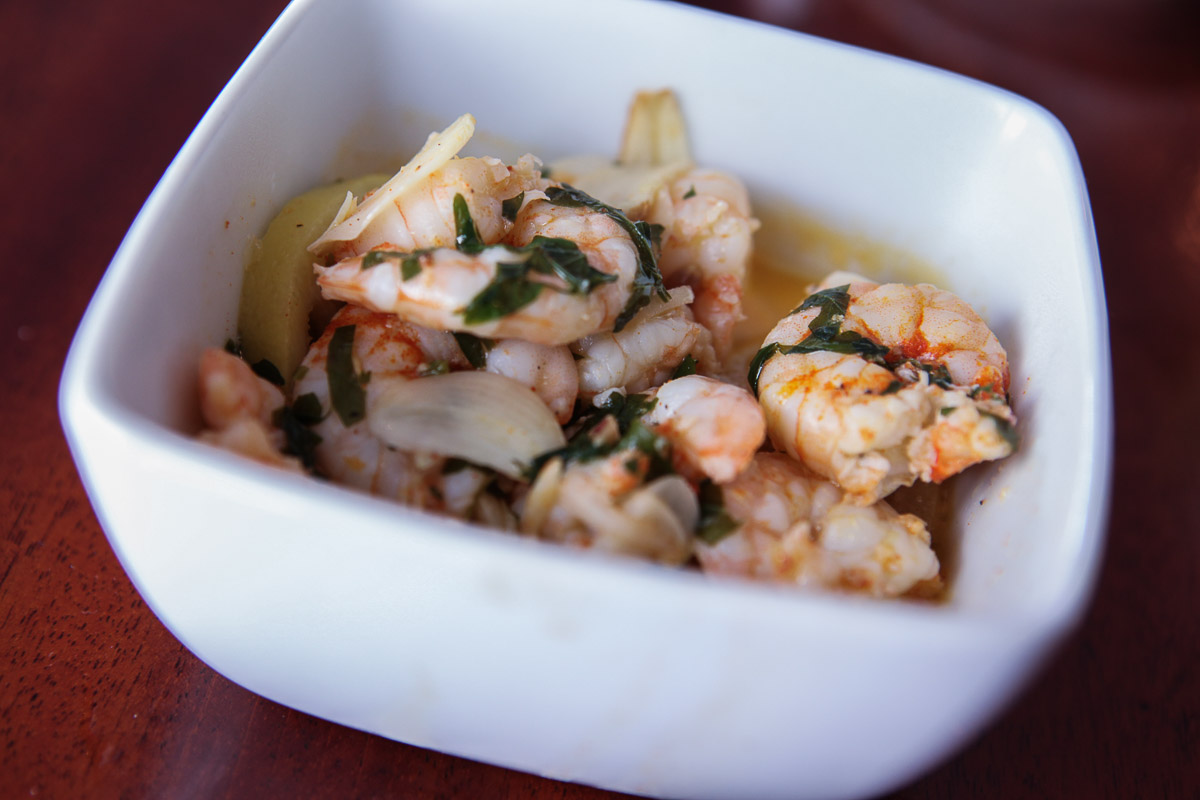 1. Fish of the day – Escolar / 2. La Garlic Shrimp / 3. Ceviche of the Day (ft. drum fish) / 4. Mussels & Chorizo / 5. Patatas / 6. Avocado Caesar with Fried Oysters / 7. Empanada "Ropas Viejas"
One of the cornerstones of Rio Mar's offerings is their ample selection of tapas and small plates, especially during lunch. I asked a few friends to come along and help me make some selections. My pals were asked to order whatever they wanted, me being a carnivore, I chose the Empanada "Ropas Viejas" which is filled w/braised beef and nestled on top of a cuban chimmi churri sauce. As the plates began to arrive and I started to nosh on the other items, It was dishes like the fantastically subtle Ceviche w/drum fish and La Garlic Shrimp which forced me to forget all about the one meat dish we ordered.
I did my best to slow down my counterparts at the table, all the while trying to pawn off the Empanada. Don't get me wrong, I expected the Empanada to be thrilling and it was, but as dug into the Escolar in all it's fresh veggie glory, along with it's subtle Au Jus my stomach and heart were out to sea. The avocado caesar salad was perfectly creamy and delicate, but it was our final dish, the mussels & chorizo which sent me to the moon. The texture of the mussels when forked with the chorizo was such a potent mixture. The combination was neither overly salty or overly spice, it was just perfect.
The day we had lunch was busy with all manners of folks. Conventioneers with their dangling credentials shared the quaint and spacious dining room with area business peeps and tourists alike. A very diverse crowd enjoying a very diverse and inspired menu. The natural light caved in through the wall to ceiling windows, highlighting the decor which was not overly sparce and nowhere near being chotch. Service was brisk and friendly with the food arriving promptly and fresh.
Chef Miles, with his business partner Nick Bazan, along with an inspired staff, have created and executed a menu of offerings to please any palatte especially one in which is used to meatier side of things like mine. I was so very impressed with the flavors, textures, and sheer freshness of the selections we made. I certainly won't be joining good 'ole Steve Zezu on a voyage anytime soon, but Rio Mar brings me one step closer to the sea.